Sharing relaxation with every family in the Square Lounge Seating Hot Tub. It has a targeted foot massage in both the full-body lounge and contoured seats. This spa has an easy-to-install Plug n' Play option for all models or upgrade to 240V. Featuring premium touches for ambiance, including: adjustable stainless steel 2-tone jets, comfort pillows, adjustable water fountain with LED lighting, an LED-lit footwell, and an exterior LED corner light. There is quality construction for efficiency and durability, featuring patented Syncrylic® material and easy-to-use digital control system, as well as efficient, supporting full foam insulation and a strong, unibody construction. This hot tub has easy maintenance for maximum enjoyment, with a super seal interlocking weather shield cover, patented, simple filtration, and a solid hot tub surface and wear-resistant cabinetry are easy to clean and maintain. The Suite Package includes matching steps with storage, handrail and cover lifter, which is available at time of unit purchase only.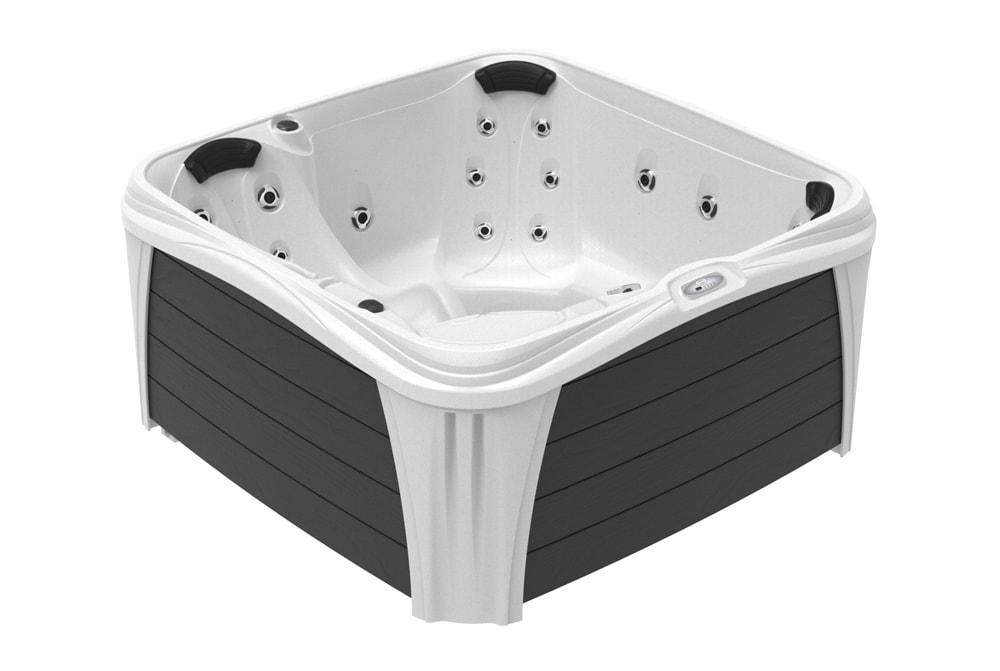 78" x 78" x 36" / 198 cm x 198 cm x 81 cm
The Berkeley™ Specifications
Dimensions: 78" x 78" x 36" / 198 cm x 198 cm x 81 cm
Filled Weight: 354 gal (1340 L) /
These spas are packed with all of the features that spa owners love and intertwined them with new elements you'll soon fall in love with, too.
GET THE BEST PRICING TODAY
Simply complete the form below and we will be in touch with you shortly with the price for your desired spa.