Is your home or backyard living space missing something special? Take a new approach to entertainment, recreation and relaxation at home with the installation of a modern hot tub. The Brook™ from the Sundance® Spas Splash™ Collection is equipped with a variety of high-quality features, including but not limited to hydrotherapy-inducing jets, ergonomic seating, user-friendly digital controls, and LED interior and exterior illumination. With more than enough room for your family and friends, this industry-leading hot tub can provide you with an affordable approach to a lifestyle dedicated to quality time with those you love.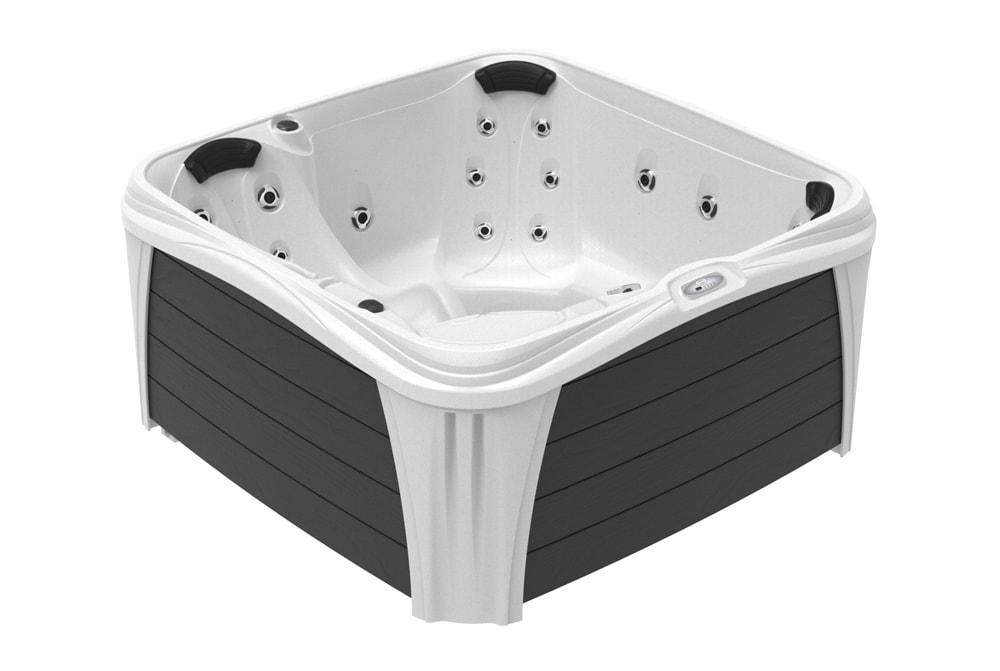 78" x 78" x 36" / 198 cm x 198 cm x 81 cm
The Brook™ Specifications
Dimensions: 78" x 78" x 36" / 198 cm x 198 cm x 81 cm
Spa Volume: 328 gals (1,242 L)
These spas are packed with all of the features that spa owners love and intertwined them with new elements you'll soon fall in love with, too.
GET THE BEST PRICING TODAY
Simply complete the form below and we will be in touch with you shortly with the price for your desired spa.