Comfort Compact Hot Tub With Open Seating
With room for up to five adults, the compact yet spacious J-325™ Hot Tub is perfect for patios or small spaces. This luxury spa provides intense hydrotherapy and therapeutic benefits with PowerPro® Jets and a PowerPro® therapy seat, which focus on overlooked areas like your smaller muscles and pressure points in your feet all the way up to your neck and back.
This luxury spa showcases a HydroSoothe™ no-splash jetted massage pillow and exceptional ProFinish™ cabinetry with optional corner accent lighting. While the J-325™ Hot Tub is certainly enticing, check out our other models in the J-300™ Collection for additional spas with different features.
*Financing offer available with $1,000 down and payment will depend on credit
View the J-325™ Hot Tub in Your Own Backyard
Explore every inch of this Jacuzzi® Hot Tubs with an innovative 3D view! Take a closer look at the features and enjoy a better approach when planning your hot tub installation. It's like visiting a showroom to shop for a hot tub but from the comfort and safety of your home.
For more information about our Jacuzzi® Hot Tubs for sale, contact us today!
Click the icon in the corner to see the spa in your own backyard.
Features of the J-325™ Hot Tub
Jacuzzi® Hot Tubs are equipped with a variety of jets that contribute to an exceptional hydrotherapy experience. PowerPro® Jets come in many varieties, targeting different areas of your body with premium hydromassage, from tense shoulders to sore calves.
Specialty PowerPro® BX and FX-L Jets
The combination of Specialty PowerPro® BX and FX-L Jets create the ultimate hydromassage experience. Soothing streams of water are used to provide you with a whole-body hydromassage, from the BX bubbler jets that focus exclusively on the calves to invigorate tired muscles and refresh your skin, to the FX-L jets that apply the perfect combination of air and water to help ease tension in small muscle groups.
Jacuzzi® Hot Tubs are equipped with a user-friendly digital control panel, perfect for operating the various features and controls of your hot tub.
Monitor and control the water management system in your hot tub with help from CLEARRAY® On-Demand. Operate the various filter processes and filter the water inside your Jacuzzi® Hot Tub as needed.
ProStream™ Circulation Pump
The durable and powerful ProStream™ Circulation Pump keeps the water in your hot tub moving. This helps to filter the water, removing debris and contaminants of all kinds. It also helps to reduce the risk of stagnant water, which can lead to the growth of bacteria and an unsafe spa environment.
Floating Propolymer™ Foundation
Impervious to both nature and moisture, the Floating Propolymer™ Foundation makes installation easy. This innovative foundation can help to create a more structurally sound installation while helping to improve longevity with resistance to the elements.
Tool-Free Cabinet Removal
Access the vital parts of your hot tub with ease, with help from the tool-free cabinet removal design. In a few simple steps and with virtually no strain on your body, you can easily open up the cabinet door for regular service, cleaning, maintenance, and repair.
There's nothing quite as relaxing as the peaceful sounds of trickling water. Further increase the ambience of your next soak by engaging the LED illumination, which highlights the beautiful and tranquil aesthetic of the waterfall inside your spa.
ProLite™ LED Lighting is built to last longer, cost less to operate, and is completely programmable. Turn the lights on or off in your hot tub with the push of a button, either using the control panel of your spa or with an app on your mobile device.
HydroSoothe™ Massage Pillow
A unique HydroSoothe™ massage pillow, delivering a superior head and neck massage and a soothing cascade of water over the neck and shoulders without splashing or spraying.
The illuminated cup holders can help to increase visibility, especially while at night. The LED illumination can help you to find your drink when it's time for a sip, and then place it back down without a spill.
Optional Features of the J-325™ Hot Tub
The SmartTub® System can help you take an advanced approach to hot tub ownership. Connected via an app, you can monitor, control and interact with your Jacuzzi® Hot Tub from afar. Not to mention access to a number of helpful resources and support.
Designed with safety in mind, the exterior lights installed into each Jacuzzi® Hot Tub can help guide you when entering and exiting the hot tub after dark. This exterior illumination can also contribute to the style and atmosphere of your backyard space. Complete with LED technology, these lights last longer and cost less to operate.
Watch the J-325™ Hot Tub Video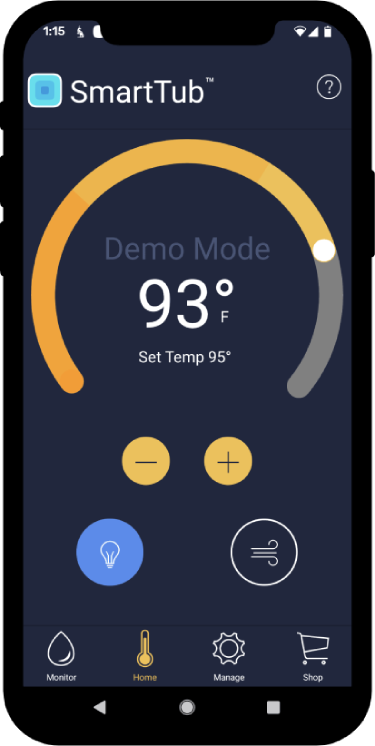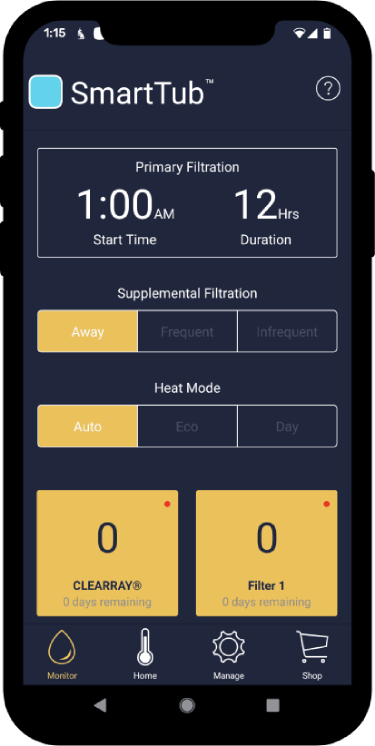 Your Hot Tub at Your Fingertips
Connect via a smartphone app to monitor and control your hot tub from afar, with the SmartTub™ System.
Reduce energy consumption by automatically scheduling and controlling the temperature of your hot tub with the new Smart Heat Mode.
Get Hot Tub Pricing & Inventory Now
Wondering how much your dream hot tub costs or if it is in stock? Budgeting is an important step when finding the best hot tub for your home and lifestyle. Just fill out this form with your information, the brand and model of the spa, and your nearest Spa Palace location.
Your privacy is 100% guaranteed. Your information will not be shared. By submitting the form, I consent to receive electronic communications from Spa Palace.