Modern Design and Efficient Energy Usage
Showcasing a contemporary design and featuring performance that exceeds energy efficiency standards, the J-LX® Hot Tub combines comfort and modern style for 6-7 adults while minimizing energy costs.
Experience the next level of relaxation with our IR + Red Light Therapy, specifically designed to soothe your body and mind. The RX Massage + Integration feature focuses on your shoulders, providing targeted relief and comfort. With MX Jets strategically placed for an exclusive massage experience and FX Jets throughout, you can indulge in the ultimate hydrotherapy session.
*Financing offer available with $1,000 down and payment will depend on credit
Features of the J-LX® Hot Tub
5-Stage Filtration System
The 5-Stage Filtration System operates using the powerful hydromassage pump in your hot tub to circulate the water, sending it through the ProClear® Filter to remove large and small particles alike. This rigorous process continues around the clock, so you can enjoy clean and safe water whenever you wish.
Monitor and control the water management system in your hot tub with help from CLEARRAY® On-Demand. Operate the various filter processes and filter the water inside your Jacuzzi® Hot Tub as needed.
With the unique combination of infrared and red light therapy, the therapeutic benefits the Jacuzzi®️ Brand is known for have been put into overdrive. Built directly into the hot tub, the infrared light will target overworked lower back muscles to promote healing and recovery, while the jets above offer an unmatched hydromassage.
Metallic Accent Exterior Corner Lights
The clean lines and sleek design of the metallic accent corner lights truly enhance this spa's style and appeal. Built with safety and efficiency in mind, their warm glow can help guide you in and out of the spa at night, while the LED technology ensures they're impressively energy efficient.
Exclusive, Sleek Filter Shield
Every aspect of this hot tub creates a seamless appearance, including the exclusive, sleek filter shield. Enjoy the same powerful filtration with an updated, subtle design to maintain the visual appeal of your spa.
PowerPro® RX, MX & FX Jets
The fusion of Specialty PowerPro® RX, MX, and FX Jets delivers an unparalleled hydromassage experience. Utilizing gentle yet invigorating water streams, these jets offer a comprehensive whole-body hydromassage.
With its stunning infinity edge design, this extra-wide cascading waterfall adds a hint of sophistication to your hot tub. Amplify the overall ambiance of every soak as you listen to the trickling of water, or get comfortable in the seat below and enjoy the flow of water across your neck and shoulders.
CLEARRAY® Active Oxygen™ System
Standard on all new Jacuzzi® Hot Tubs, CLEARRAY® Active Oxygen™ harnesses the natural, safe and effective power of oxygen and light to treat the water, keeping it cleaner and safer for longer. Monitor and control this water management system with help from the digital controls or your smartphone app.
Optional Features of the J-LX® Hot Tub
The SmartTub® System can help you take an advanced approach to hot tub ownership. Connected via an app, you can monitor, control and interact with your Jacuzzi® Hot Tub from afar. Not to mention access to a number of helpful resources and support.
With a ProLast™️ Extreme Cover, effortlessly boost the style and efficiency of your Jacuzzi®️ Hot Tub. Not only will your water stay free from debris, but you'll lock in heat, maximizing energy efficiency during any season.
Watch the J-LX® Hot Tub Video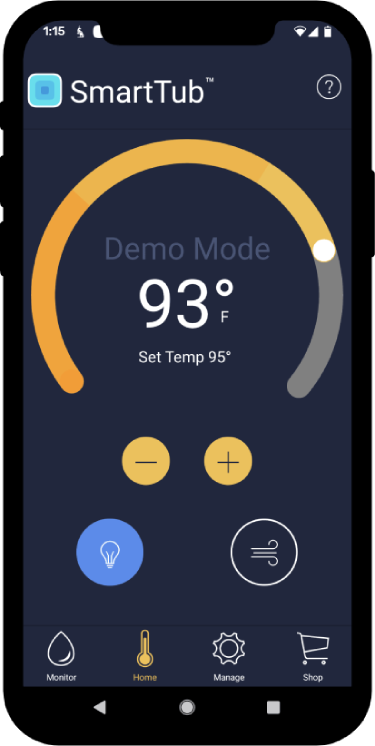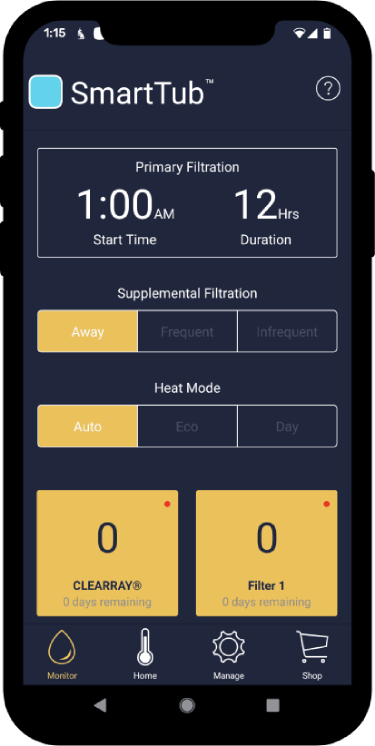 Your Hot Tub at Your Fingertips
Connect via a smartphone app to monitor and control your hot tub from afar, with the SmartTub™ System.
Reduce energy consumption by automatically scheduling and controlling the temperature of your hot tub with the new Smart Heat Mode.
Browse the J-LX® Collection
Explore the J-LX® Collection from Jacuzzi® Hot Tubs. This collection can be seen at one of our locations in Colorado.
Get Hot Tub Pricing & Inventory Now
Wondering how much your dream hot tub costs or if it is in stock? Budgeting is an important step when finding the best hot tub for your home and lifestyle. Just fill out this form with your information, the brand and model of the spa, and your nearest Spa Palace location.
Your privacy is 100% guaranteed. Your information will not be shared. By submitting the form, I consent to receive electronic communications from Spa Palace.